Includes free Wi-Fi, Transportation and Parking
Welcome to Harborside Hotel
A Modern Boutique Hotel in Oxon Hill, MD
Harborside Hotel is conveniently situated next door to the newly opened TopGolf Entertainment Center, just minutes away from National Harbor's waterfront. Relax in one of 194 spacious, boutique rooms and suites that blend modern style with urban-inspired decor. Harborside is the ideal choice for savvy travelers looking for an inviting atmosphere with affordable accommodations. Take advantage of our complimentary on-site parking and transportation provided throughout National Harbor for overnight guests.
Slideshow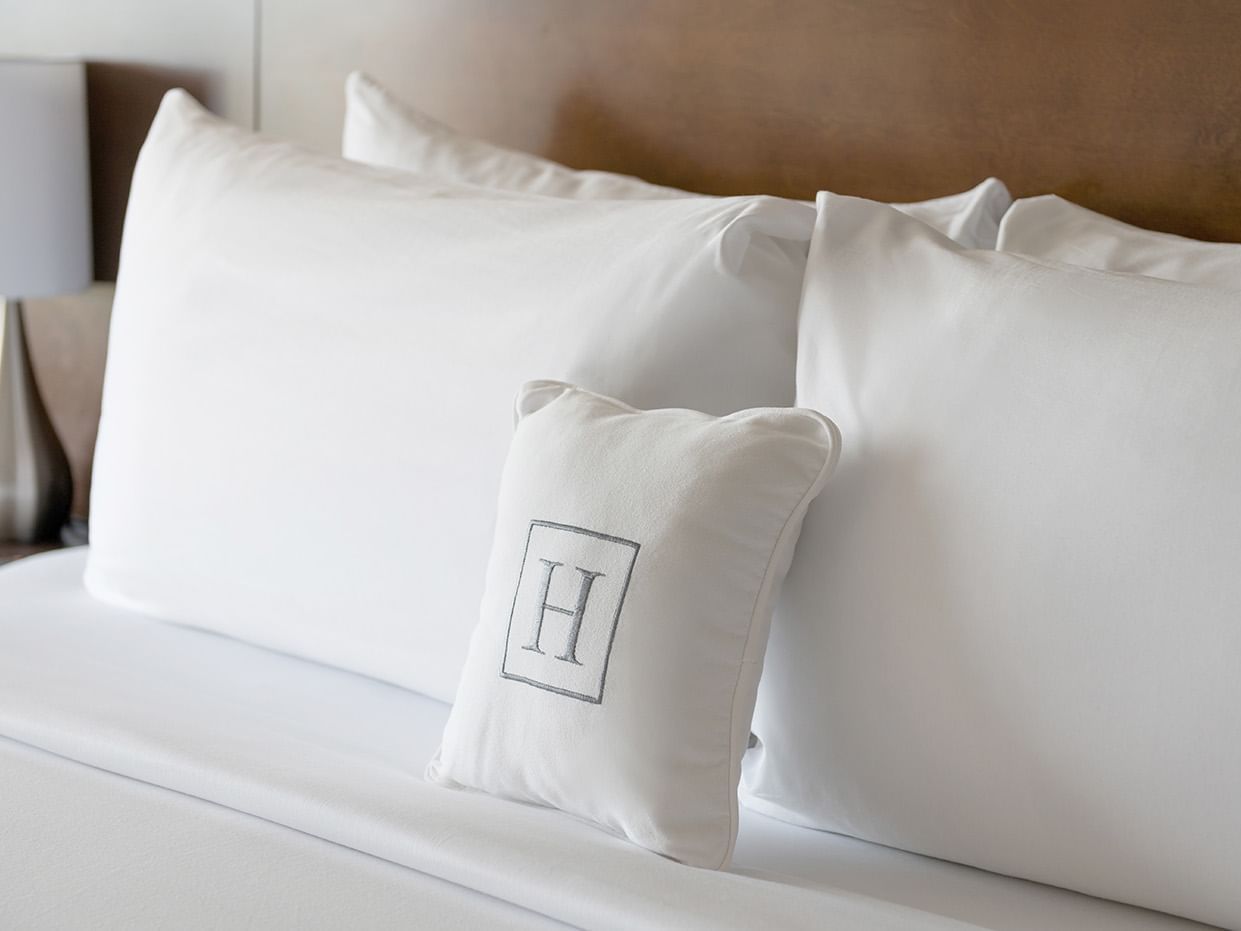 Book One Night, Get Second 20% Off
Staying one night? Make it two!
Save 20% off your second night.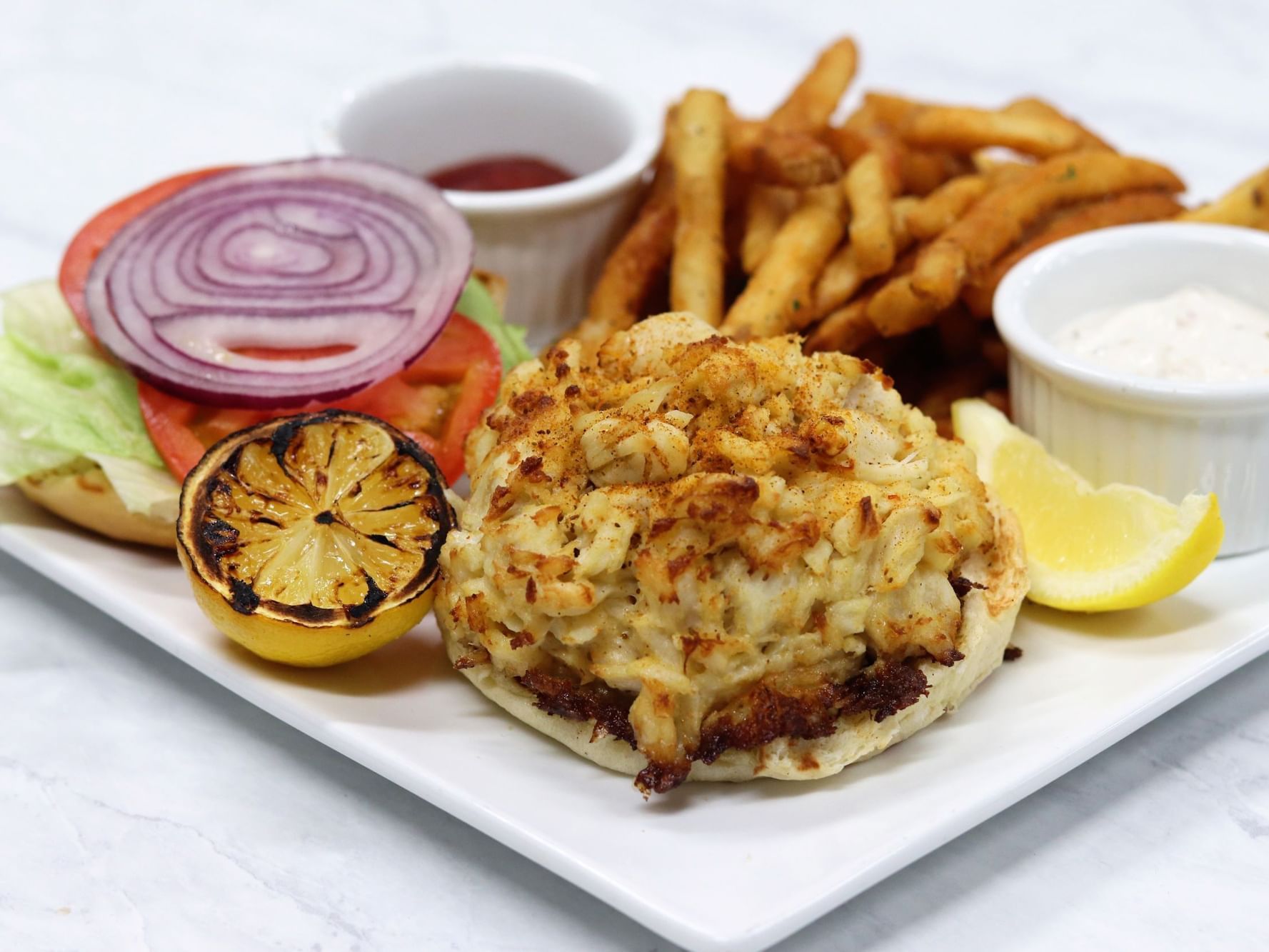 Stay Two Nights, Get 25% Off All Meals During Your Stay
This does not discount the room - This is 25% off of meals - 1 ticket per room
**Guest must stay two nights**
Everything was Sealed and Sanitized!!

I am a local who wanted to go to a fur event that was being held in the hotel, so I booked a room and my family and I made a date out of it for NYE and I must tell you that I had pleasant experiences bu attending happy hour or meeting friends for a party at their lobby restaurant before, but I was so beyond impressed with the rooms being so well-appointed, the decor was modern and fresh and my room was SPOTLESS, SMELLED CLEAN AND MORE IMPORTANTLY EVERYTHING WAS SEALED AND SANITIZED! I have traveled the world and have vacationed on every continent--except Antarctica lol--and I have never seen a cleaner room and to know that it was right here in my own backyard in Gorgeous Prince George's County! It truly made me feel like Dorothy and I kept thinking "There's no place like home!", but seriously I had to tell the staff everywhere that I talked to that day how great they were doing, everyone was so friendly, helpful and polite. We ran into the Housekeeping Manager on the elevator as we were headed to check out the brunch and she was so pleasant and she really took pride in her job, doing a great job for the hotel and was so kind when I complimented her. I was a little shocked initially and didn't think that it was worth the rate staying here, the room rate was around $329 when a booked a couple of weeks ago but thought it must be because it was for NYE, but now I would definitely pay it again without thinking about it twice Harborside did EVERYTHING right for me!!

2022-01-31
Used this venue for an anniversary party last minute, because our previous venue had to cancel last minute. Nina, the event director, was wonderful to work with. She was kind, professional, and had perfect customer service. She answered all of our questions without delay. On the day of the event, everything went smoothly. ALL of the staff were very helpful and pleasant. Highly recommend this venue for all occasions.

2021-10-12
The Harborside Hotel is a Hidden Gem!

My family loved this hotel and the wonderful hospitality, care, and attention shown us by Ms. Jones, in the hotel's convention and sales department. We highly recommend Harborside as a cozy site for family reunions and other events. Great location with free parking...near so many attractions, including Tanger Outlets, Top Golf, MGM Casino, and all that National Harbor has to offer in shopping, dining, and entertainment.

2021-10-13
This place is a hidden jewel and I mean it.

This place is a hidden jewel and I mean it. Located right next door to a Tof Golf, you'll never get bored. The room was clean and the bed comfortable, the staff was really nice and they are very strict about their state and company covid policies. Although we did not try the food because of the hour in which we arrived.

2020-11-03
Everything is super clean and modern.

This is way better than a 2-star hotel. Everything is super clean and modern. Strict mask and social distancing and it's enforced. Beds are nice. We stayed on the 8th floor so we had great sunset/sunrise views. And guest services were polite and informative. We'll stay here each time we come up here.

2020-08-09
Surprising find near the National Harbor and rate was reasonable too. Seems to be a popular spot for locals on Friday nights, the on site bar was full and the music lively. Room was clean and nice size. I am very picky when it comes to my hotel stays, this one made the list and I will be back whenever in the area.

2019-12-01
We had our Family Reunion at Harborside and it was excellent! We had breakfast included with our hotel stay. The rooms were very clean and newly decorated. Service for towels and cleanup were on time. I was very happy about their attention to detail. We had our dinner there and it was very tasty and so was breakfast. No runny eggs!! I loved the transportation the hotel provided for every 15 min you could take the shuttle to the casino and Gaylord htl, the restaurants and mall. I used it everyday for 3 days. They made the trip great! I will use Harborside again for group/family events! I will also use it as a getaway for me too- it's down the street from the MGM Grand and the price is affordable!

2019-08-01
Second visit here and Harborside does not dissapoint!

I recently stayed here for 7 nights, and I can honestly say it felt like home away from home. The rooms are modern and comfortable, and the staff is amazing. DaVon at the front desk always greeted my children and I with a smile, had something nice to say, and was always eager to go above and beyond to help with whatever we needed. On my last day at checkout, the luggage carts were all being used, and I was on the verge of being late for my daughter's championship basketball game. She saw how panicked I was an offered to help me hand carry everything down. That is serious service!! The shuttle that drops off/picks up at the national harbor on demand is worth it's weight in gold. I used it every day, and the drivers were very friendly... especially Mack. Breakfast was always diverse and plentiful, and the staff always checking to be sure we had everything we needed. Parking was never an issue, and I always felt safe walking through the lot. This was my second visit to this hotel, and it will always be my go-to for our yearly trip to the national harbor. Construction next door says that Top Golf is opening there in Spring 2019! This area is definitely growing!

2019-08-01
My family reunion was held there. The staff was excellent and accommodating. What ever I requested, they were able to deliver. My family was very pleased with the service as well. The rooms were very clean and spacious. I would definitely recommend this hotel. Although not directly at the Harbor, there is a free shuttle, no parking fees and a very nice hot breakfast daily.

2019-07-01
My stay this pass weekend for conference was outstanding. The hotel was clean and my room was more than I expected. Room service Staff were friendly and kept the room clean and stocked. My check-in Staff was warm, friendly and welcoming making the process seamless. Front desk Staff Ashley and Na'mea were great with check out. Great job Harborside, I will be back next year.

2019-06-01
The staff at Harborside Hotel are amazing. This hotel is second to none on their professionalism and compassion. We traveled to area for business, and booked another hotel. That hotel was BAD, I contacted Harborside and the staff ensured we had a place for bags and expedited our check in with them. I highly recommend this hotel. Thank you all at Harborside for what you do, from the front desk to the shuttle drivers and cleaning staff you are truly top notch amazing people.

2019-04-01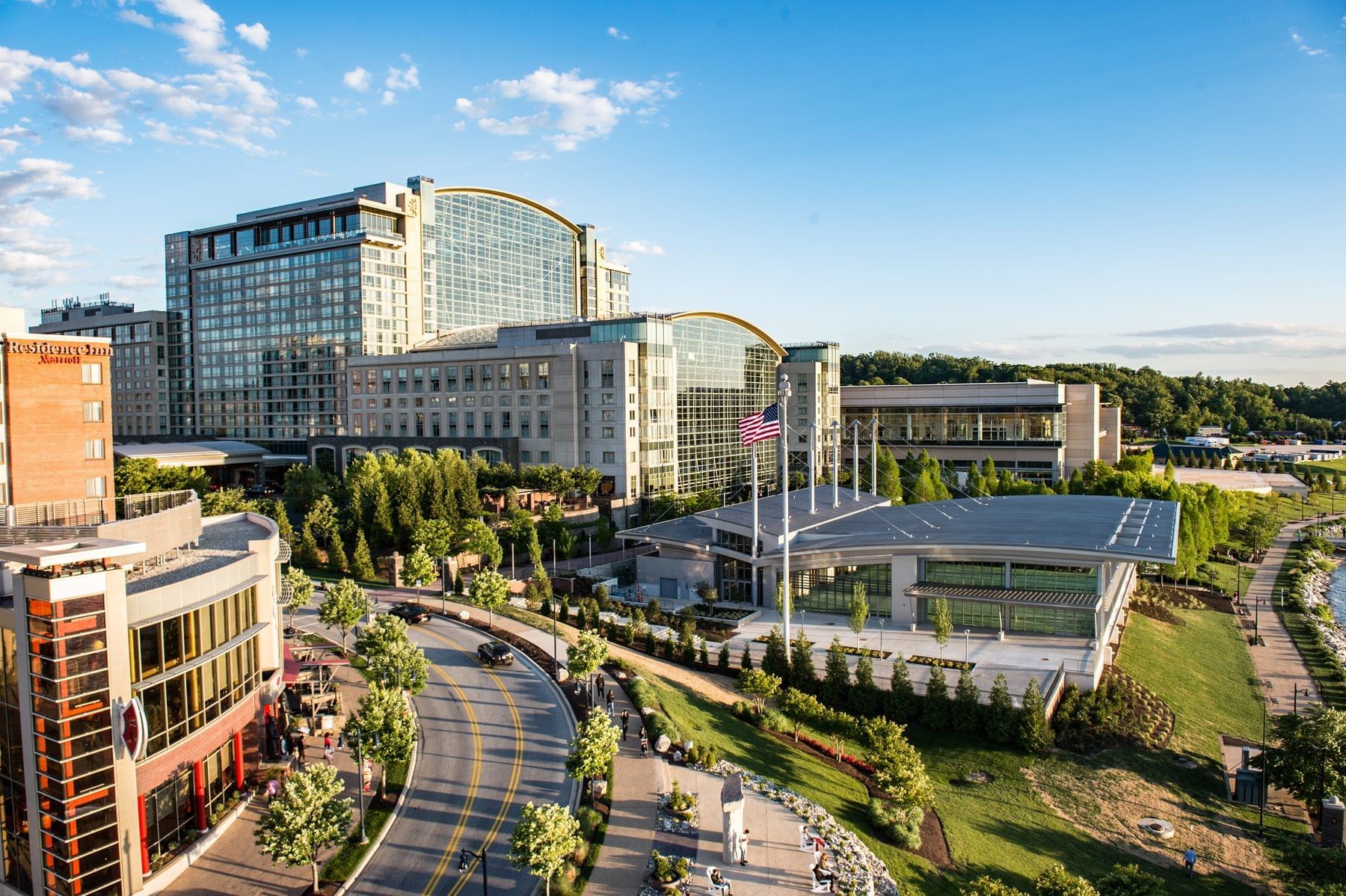 Attractions
Fun, Inspiring, and Educational
Experience the thrill and Vegas-style entertainment at MGM or visit Old Town Alexandria to walk down cobblestone streets and explore charming boutiques and cafés. Tour the iconic National Mall and memorials of Washington, DC and the world-famous museums of the Smithsonian Institute. Shop for bargains at Tanger Outlets, located just minutes from the hotel, or head next door to newly opened TopGolf Entertainment Center.